The History of St. James Anglican Church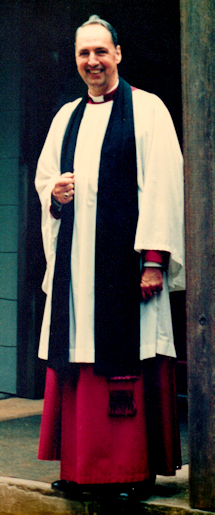 St. James Anglican Church was established in 1967 by Bishop Frank H. Benning. With a tiny congregation, services were held at Bishop (then Rev. Father) Benning's home and later in the conference hall of Atlanta Federal Savings & Loan at the corner of Peachtree and Piedmont Roads in Buckhead.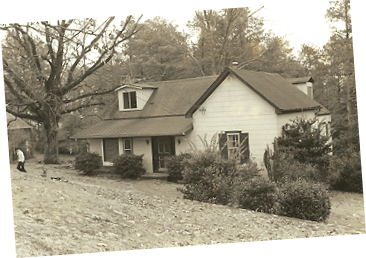 From its founding in 1967 through 1974 the congregation of St. James grew and members were successful in raising money to purchase the property at 5975 Mitchell Road in (what was then) a rural area in the far north suburbs of Atlanta known as Sandy Springs. It is at the Mitchell Road location that St. James continues over 40 years later.
Up through 1979, St. James was a member of Anglican Orthodox Church. However as the Episcopal Church moved farther away from the traditional Anglican faith and cancelled use of the 1928 Book of Common Prayer and the 1940 Hymnal, St. James was one of many churches to leave the Diocese.
From there on into the 1980's St. James grew to become one of the most well known traditional Anglican Churches in the South East. In the late 1980's Bishop Benning founded the Anglican Episcopal Diocese South as a means to help provide oversight and guidance to the various parishes and missions across the world. During his time he also served as the endorsing Bishop for The Department of Defense for all inlisting Anglican clergy and chaplains.
In the mid 1990's St. James expanded it's service into the education of children when it opened St. James Anglican Church Montessori Pre-School, the first ever Anglican Montessori Pre-School. However in 2000 St. James suffered a crippling loss as Bishop Benning died suddenly from complications brought on by heart attack.
Since 2000 St. James has continued following the Anglican tradition in this ever increasing modern era. In 2012, during the celebration of our 45th anniversary, Bishop Benning's grandson William began holding services. With guidance from Bishop Larry Johnson of the Anglican Church of Virginia and the Anglican Church in the United States of America (ACUSA), St. James continues to grow. Our services continue to come from the traditional 1928 Book of Common Prayer catering to those who seek a traditional worship service based in the solemn beauty and dignity of the Anglican Faith.
As the city of Sandy Springs continues to develop, St. James remains as one of few remaining areas of the area that has remained untouched by the continual development. As vowed by Bishop Benning, St. James Anglican Church will remain until Christ returns in the cloud.